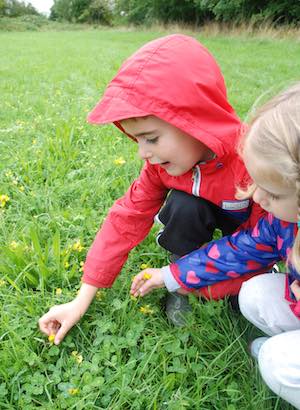 Establishing wildflowers for wildlife can be as easy as changing the mowing regime of your lawn.
If you provide wildlife with the habitats that they need, they have an amazing ability to find them.
Great links to get you started on your NearbyWild project:
Plantlife: Start a wildflower meadow in place of your lawn
Grow Wild: Find out which native wildflowers to grow in your part of the UK
National Biodiversity Data Centre: How to collect wildflower seed
Bumblebee Conservation Trust: Advice for landowners on grassland restoration and creation
Buglife: Save the planet by helping bugs
UK Butterflies: Food plants for butterfly caterpillars
UK Butterflies: Nectar sources
Hedgehog Street: 10 easy top tips for helping hedgehogs
Freshwater Habitats Trust: How to create a pond for wildlife
Hedgelink: Detailed advice on hedgerows for wildlife, including birds
Bumblebee Conservation Trust: Manage your orchard for wild bees
Emorsgate Seed for seeds: "Wild plants are important. They clothe our landscape, support all animal life, and maintain our environment and climate in good order."
Charles Flowers Wildflower Seed: "Advice to help you get started, whether it is for a 25m2 plot in the garden or 20 acres on your farm."
Seedball: An easy way to introduce native wildflower seeds to a new meadow area
Water Voles: How to provide and manage habitat for them
Tell us about your local wildlife and wildlife projects
Post your photos on NearbyWild on Twitter or Facebook. We'd love to hear from you.
We are part of Nature and she needs our help. If she thrives so will we and future generations!